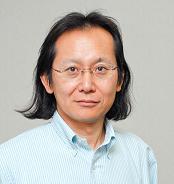 The Japan Explosives Society has contributed greatly to the development and economic growth of Japan as a long-established academic society since its inception in February 1939. Since then, the spirited efforts of the members have advanced the science of energetic materials, the technologies of rapid combustion and explosion phenomena, and the reduce techniques for the environmental impacts of energetic materials and their applications.

I am honored to be assigned as the president of Japan Explosive Society.

I recall the day when I became a member of this society. It was fall in the first year of my master's program (in 1977). I was participating in the autumn meeting in Kokura, Kitakyushu city. I remember about the previous night of this meeting. Prof. Tadao Yoshida, who was my supervisor then, Mr. Mamoru Itoh, engineering official, Dr. Katsumi Tanaka, Mr. Kenji Fujiwara, and Mr. Takayuki Ando, three senior associates, and the deceased Mr. Seizo Itoh, executive director in Japan Explosives Safety Association, we all gathered at Tokyo station, left for Hakata by sleeper train, and had a lot of drinks till getting to Kokura. Actually it was my first time to participate in an academic meeting and my presentation was to be delivered in the morning of the first day. Therefore it was not like I could have fun relaxed drinking together. However it was one of my episodes which cast aside my image of academic meetings, rigidly formal. For five years until I completed the doctoral program, I had been involved in as a presenter or as an assistant in annual meetings. After the doctoral program, I joined the company not directly related to explosives, so I was away from this society for nine years until I came back to the university in 1991. I do not really remember why I did not withdraw from the society but I think it was because the first experience for me to join an academic society and the episode above kept me here, or I just didn't know how to withdraw.

To talk about Japan Explosive Society, we are in a tough management situation. Specifically, the decrease of new younger members and of explosives researchers is to be mentioned. Our society has been strongly supported by the industries, however, explosive demand is getting stagnant and the industry is also becoming inactive. The radical reduction of number of presentation is also a serious issue. In such a hard situation, we have been aggressively making efforts for more active workshops for these few years under former-president Prof. Koshi. Our academic journal "Science and Technology of Energetic Materials", which succeeded to be indexed in the Journal Citation Reports thanks to the effort of the Editorial Committee and the Planning Committee, made 0.296 in impact factor in 2011. This is very close to the target of 2011. Furthermore, the 4th International Symposium on Energetic Materials and their Applications (ISEM) was held last year and this symposium is held once in three years and is now getting on the track. These activities enhance appreciation in Explosive Society internationally as well as playing an important role of driving source of internationalization in the society. On the other hand, about activation in this market, "Future Concept Committee" pushed forward the development of the controlled blasting technology. We still need more efforts on this matter for practical realization on a broad scale, but it is a big step to be able to take a concrete shape. We would like to tie up closely to the market now and in the future.

Under tough conditions, former-president Prof. Koshi left such good subject matters I mentioned above. I do appreciate it and I would like to ask for his continuous support in the years to come.

From this fiscal year, we are starting to support the sufferers of Tohoku earthquake disaster which hit Japan in March, 2011. Although we expect marginal rise of demand, we would like to make the most of this opportunity for more activation in our society together with the market. For all the members, we appreciate your additional support and understanding.